Wondering what's the whole buzz around Clash Royale? Let's talk about the epic real-time card battle game that is loved by 100+ million players and how you can enter the Paytm First Games Esports Tournament.
Clash Royale is a real-time multiplayer game where your objective is to destroy towers of your opponent with the chosen eight cards which represent playable troops, buildings, and spells.
Each card costs a certain amount of elixir to play and one elixir point is replenished every 2.8 seconds. Just make sure you use those elixirs at the right time because more destroyed towers mean more crowns and more crowns mean the battle is won. One more thing, if you destroy the "King's Tower", it's an instant win.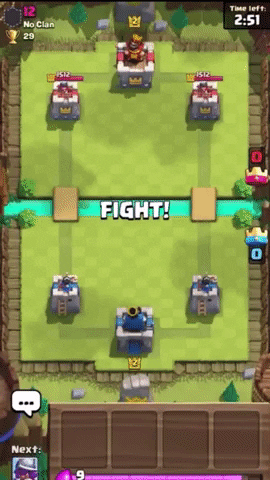 You'll also see Trophies in the game, what about them?
You can either grab or lose them by winning or losing the multiplayer battles. You're ranked by the number of trophies you have. So, keep winning and collecting them to get yourself in the leagues.
Here's something super-cool. You can enter the Clash Royale Tournament hosted by Paytm First Games Esports with a pool prize of Rs. 4 Lakhs, from 11th April till 13th April 2020. Our tournament's 1st slot of maximum registrations of 512 players opened up a few minutes ago and got filled up and we're back with an extension! Up to 10,000 participants can join now! Register now and knock the enemy to lead yourself to a victory in the arena.